Design Services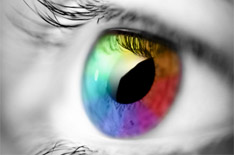 Custom Design
We offer custom-designed web sites at a very affordable price (starting as low as $800). Our designs are tailored to the needs of our clients, with their end-users in mind. We draw our inspiration from sites that they find appealing. When it's all done, we'll hand you the keys to our Content Management System, so you can edit your content anytime you want.
Don't let the word "custom" fool you; we can create a design that you'll love but won't break your budget. Our custom sites can start as low as $500. Send us a message or give us a call today to find out how we can provide you the website you've been dreaming about!
Visit our Design Portfolio to see a sampling of the websites we've designed, developed, and hosted for our clients.



Templates
Not ready to commit to a full custom design? That's okay! We offer basic templates that will get you running fast and cheap. All of our templates are built in the same Content Management System as our custom websites. We understand that, for now, you may just want to establish a presence online. You can use it as a stepping stone and someday, when you're ready to move out of your "starter" site, RFX will be there to help you take it to the next level. Since your content is already in our CMS, we can easily design and implement a fresh, unique shell around your existing content.
Initial Setup Fee:

$199

$149
Recurring Monthly Fee: $49
Re-customization Fee: $49
Site Preview Tool
All of our template-based sites are customized and configured using our exclusive Site Preview Tool. You can easily customize your colors, fonts, navigation, and more! Below are a few samples that demonstrate the flexibility you can achieve from our tool. Want to see how easy it is for yourself? Try Our Demo
| | |
| --- | --- |
| 8901 Greeneway Commons Place, Suite 100 Louisville, KY 40220-4069 | PH: 502.742.2550 | FAX: 502.212.5151 |