Programming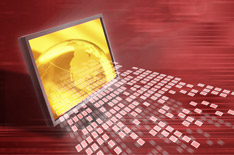 E-Commerce Functionality
If you are thinking about enabling e-commerce on your website, there are a score of different ways to do it (just like everything else with computers.) We will be happy to talk with you about your needs and your expectations on how the site will work, and help you determine what the most cost-effective solution is going to be, and then contrast that against what the end-user experience is like and how that is going to effect your ability to sell.
Listed below are the different flavors of e-commerce, and an idea of the primary pros and cons of each.
Paypal integration / Google Check-out
While PayPal and Google both allow you to integrate with their services behind the scenes, they are generally used for websites that don't have sufficient volume to support the cost of security, integration, or a more traditional merchant gateway account. They do have a sliding fee scale based on volume and a pay-per-transaction model that can make them difficult to compare to more traditional services.
Custom Payment Gateways
This is the more traditional way to do e-commerce, allowing you complete control over your clients shopping experience.
Shopping Cart
The shopping cart is an add-on component that allows a site visitor to choose to purchase more than one item at a time. While the concept seems simple, the actual implementation can become quite complicated. Fortunately, we have experience working with COTS shopping cart software, as well as building our own.
Custom Application Development
Sometimes you find that you need to take an existing piece of software and make it do something it wasn't designed to do. Perhaps you have a business process that could be automated to save you time in your day, allowing you to focus your time where it is needed.
We can help.
Our team of programmers are able to take just about any idea and make it a reality. Luckily for you, though, we are not just a team of programmers. We also have years of project management experience to ensure that what you need is actually built on-time and within budget, and we have business analysts to help ensure that we are not just building it for the sake of building, but actually helping you to achieve a greater level of success. The last thing we want to do is make your job harder, your day less productive, or your computer less useful!
Integration between your website and internal applications.

| | |
| --- | --- |
| 8901 Greeneway Commons Place, Suite 100 Louisville, KY 40220-4069 | PH: 502.742.2550 | FAX: 502.212.5151 |