Content Management System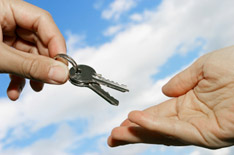 Most of our clients' web sites are managed using a Content Management System (CMS). A web content management system (CMS) is a software system which provides website authoring and administration tools designed to allow users with little knowledge of web programming languages or markup languages to create and manage the site's content with relative ease.[from Wikipedia]
Because most changes relate to the content of your website, we are happy to train you to use our custom CMS to make those changes yourself. We are also happy to help you with your more complex content needs as well as migration of your existing web site.
Our CMS also helps manage the advanced functionality needs that are common to many of our clients' web sites, including site-wide left and/or top navigation (automatically generated or controlled by you), image thumbnails, contact forms with CAPTCHA, making PDF documents available for download, and much more. We will gladly discuss automating your custom content management needs as well.
At RFX Technologies we use the free and open source Bricolage CMS. Bricolage uses the Mason template system and Perl programming language—among the most powerful, flexible, and robust in the business today—as key, integral components working together to make easy things easy and hard things possible.

| | |
| --- | --- |
| 8901 Greeneway Commons Place, Suite 100 Louisville, KY 40220-4069 | PH: 502.742.2550 | FAX: 502.212.5151 |